Chitty's Challenge - Sunday 3rd October 2021 - the Mane Chance virtual London Marathon entry!
Join us with this unique event - either in person by running a mile as part of our team or from afar!
The Challenge
Rev Lynne Chitty has been supporting Mane Chance Sanctuary for many years. She lives in Devon, but keeps in touch with all the happenings at the Sanctuary and is a great ambassador for the work that we do with both the horses and the humans!
Having secured a place in the ballot, on Sunday 3rd October, Lynne will take on the Virtual London Marathon to raise vital funds and awareness for Mane Chance Sanctuary. She will tackle the gruelling 26.2 miles, running between the sanctuary in Compton and Godalming Town Centre, on a looped route which will see her cover the distance between the two locations THREE times!
Will you help us support Lynne by accompanying her on one of her 26 miles?
We are looking for a team of 26 runners who will each accompany Lynne for 1 mile on her marathon, providing much-needed encouragement, support and motivation. Our relay team of runners will run with Lynne at her pace, handing over to each other as she hits each mile marker! Lynne's average mile pace is approximately 11 minute miles, so you don't need to be a sprinter!
Lynne will finish her epic challenge accompanied by founder of Mane Chance, Jenny Seagrove who will join Lynne for the last mile of her marathon and welcome her back to Mane Chance Sanctuary - and there might be a couple of extra surprises then too!
If you wish to run, there is a registration fee of £20 to reserve your mile and we ask that you canvass the support of your friends and family by asking them to sponsor you through our Chitty's Challenge Just Giving Page. In a very challenging couple of years for the charity, we are hoping to make this a very special occasion and raise some much needed funds!
Each of our mile runners will receive:
Bespoke T-Shirt with your mile number on it
Souvenir pen
Mane Chance souvenir medal
Invitation to the final celebration at MCS when Lynne finishes
Refreshments at the Sanctuary and en route
To be one of our treasured relay team, please register here.
How else can you help us?
If you are not able to join us on our route but would still like to support our challenge, there are a number of ways you can get involved:
if you are a keen runner and are feeling brave, perhaps you run your own marathon for Mane Chance at home, or in your local community linking in with our Justgiving page.
team up with friends, family or work colleagues and complete a marathon, splitting the 26.2 miles between the team, linking in with our JustGiving page.
if you're not a runner, but still want to support Lynne, the easiest way to show your support and encouragement is to make a donation to our Chitty's Challenge Appeal.
Lynne and the team's progress will be covered on our social media channels on the day - don't forget to keep in touch with how it is going!
To take part and buy your mile, please register here!
For more information and if you have any questions, please don't hesitate to contact us.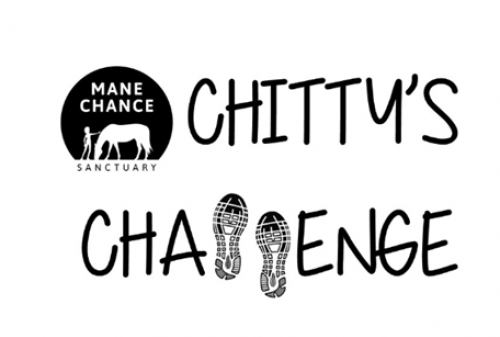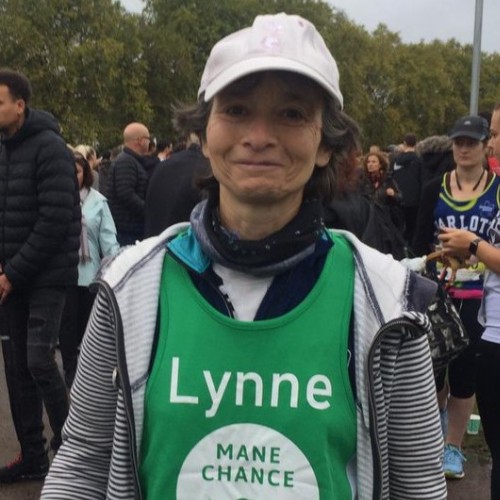 You may also be interested in:
About us
Read the story behind Mane Chance.
Our community
There are a number of ways for our community to share our Sanctuary and horses.
Get involved
There are many ways you can be part of our Sanctuary.