Open Sundays
Come and meet our horses at one of our free open Sunday events.
During the warmer months, we open the gates of the Sanctuary on the afternoon of the first Sunday of the month and invite you to come and see the horses and learn about what we do.
It's a wonderful chance to hear about the stories behind each of our animals, how we have brought them back to health and the methods we use to rehabilitate them. We will also explain about how our horses work alongside us to welcome members of the community to the Sanctuary for respite and time away from the challenges of daily life.
Open Sundays start at 2pm with a tour of the site followed by tea, coffee and cakes in the barn or orchard – weather permitting! We will show you our presentation and you will have the chance to ask our team any questions.
Entrance is free to Open Sunday events but as numbers are limited, it is essential that you book a place by contacting us to let us know you are coming!
Please note that we have cancelled Open Sunday afternoons for the next few months due to the ongoing coronavirus situation. We aim to reopen these events as soon as we can and we will announce when we can start them again on this page and on our social media channels.
We apologise for any inconvenience caused by this unprecedented situation and look forward to welcoming you back on site soon.
Dates for 2020 are:
Sunday 5th April cancelled
Sunday 3rd May cancelled
Sunday 7th June cancelled
Sunday 5th July cancelled
Sunday 2nd August cancelled
Sunday 6th September cancelled
Sunday 4th October
We look forward to welcoming you on site!
"A brilliant afternoon and very informative. The Sanctuary is so organised and clean, and the ponies look in brilliant condition and living out naturally in herds. I am very impressed. Such nice, friendly, helpful volunteers who kindly let me drive around because of my knee injury. I much appreciated this kindness."
Clare, visitor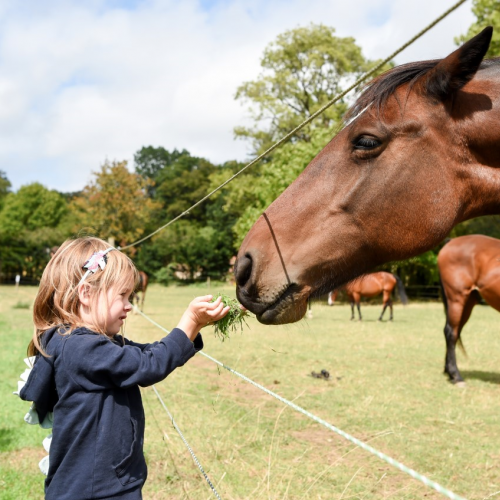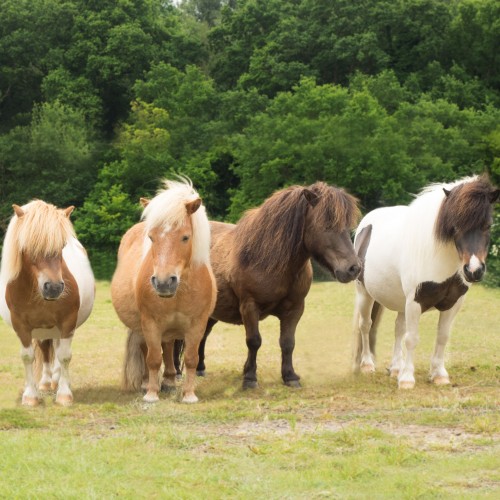 You may also be interested in:
About us
Read the story behind Mane Chance.
Get involved
There are many ways that you can be a part of our Sanctuary.
Support us
There are a number of ways that you can support our work.