Community Visits
Come and meet our animals and spend some time away from the hustle and bustle of life! At Mane Chance, we welcome group visits to the Sanctuary to spend time with our animals in our peaceful surroundings.
We can offer simple tour visits including meet and greet sessions with our ponies, chickens and dogs or more interactive sessions with basic volunteering tasks involved.
We can accommodate visitors of all ranges of ability and age – considering our Sanctuary is a working farm, we strive to be accessible to all and we have an accessible toilet and baby changing facilities. We have ramp access throughout the site and an indoor facility should the weather be bad! We also have plenty of free parking on site.
Visits can be tailored to the needs of each group and can take many different forms but all of them include a complimentary cup of tea or coffee with a piece of cake! We have lovely pond and orchard areas where you can all sit outside if the weather permits or a barn facility if the weather forces us under cover!
Prices vary according to the numbers attending, and the length and content of the visit, but a simple meet and greet visit for up to 10 people costs £35 for 1.5 hours. We try to keep costs to a minimum so that we remain within the budgets of as many local clubs as possible!
Please contact us to discuss your requirements – we would be delighted to talk with you about what you would like to gain from the visit, the costs involved and the availability that we have to host your group.
We look forward to welcoming you to Mane Chance.
What you also need to know:
We have a robust health and safety policy, risk assessment and appropriate liability insurance in place at Mane Chance.
All of our staff and lead volunteers who will be hosting your visit have advanced DBS checks.
We can provide all safety equipment – hard hats (compulsory) and body protectors when required – please note that we do not ride our horses at Mane Chance.
We have a strict photo policy preventing the unauthorised use of images of people on site.
Please see our full safeguarding policy available for download.
"Where can we go on a rainy day where we can find warmth, love, fun and laughter? Mane Chance of course!! Thank you ladies for another truly wonderful afternoon."
Jackie, Queen Elizabeth Park Care Home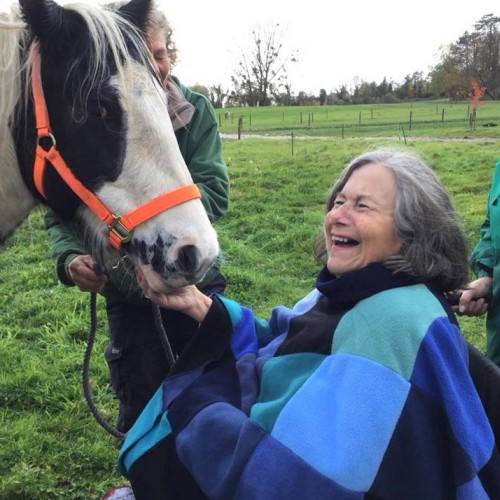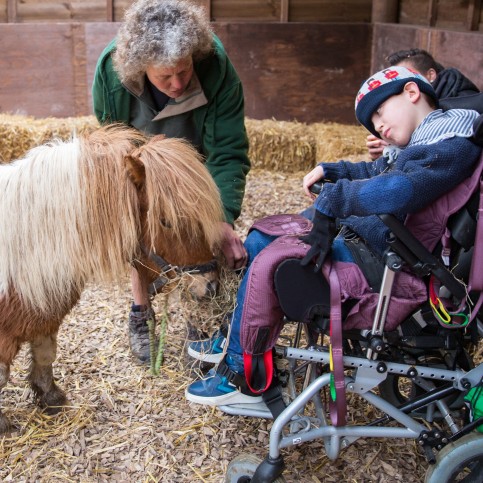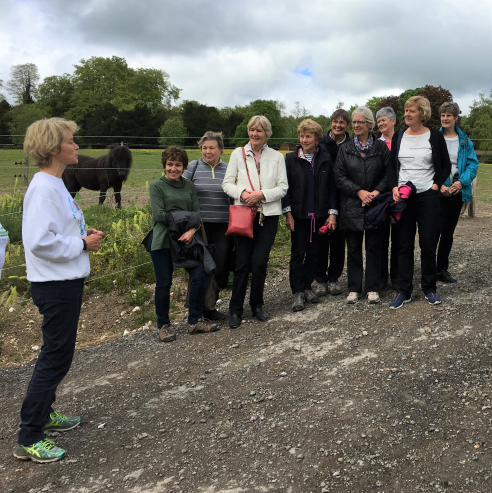 You may also be interested in:
Support us
There are a number of ways that you can support our work.
Get involved
There are many ways that you can be a part of our Sanctuary.
Sponsor our horses
You can be a part of our horses' lives through our sponsorship programme.