The beginning
In August 2011, Jenny Seagrove, our founding trustee, received a call. A woman who had rescued many animals from terrible circumstances had got into financial trouble, all her sources of funding had dried up and the animals hadn't eaten properly for four days. Jenny sprang into action, and just over a month later Mane Chance Sanctuary was a registered charity, with 41 horses, two sheep, a goat, hens and a cow in its care.
The next challenge was to find somewhere that our new menagerie could live as they were being evicted from the farm that they were on. A phone call or two later, and Monkshatch Garden Farm, in Compton, Surrey, was made available. The owner was selling, but told us we could have the farm rent free until he sold it. We had a home, albeit a temporary one.
A muddy, chaotic winter went by, with friends and family being tapped for donations, as being a completely new charity, we had no income stream. We also had no stables or infrastructure as the farm was not set up for horses, so our herd were rugged up and fed copiously to keep them warm.
2012
Spring came and so did our first fundraiser- Rockin' Horses at the Playhouse theatre in London's West End. This was a great success and brought us in some much needed funds.
In May, the farm became available to us to buy. Obviously the Charity was in no position to do this, but Jenny and two trustees formed a partnership and began the process of purchasing our new home. The purchase was completed in September and MCS was safe! At the same time it became very clear that the land could not sustain so many animals properly, and nor could the charity, so 20 of the horses and all of the other animals and birds were re homed to The Retreat Sanctuary.
In this year, we started to forge a relationship with Shooting Star Chase Children's Hospice where their extremely poorly children were able to spend quiet, quality time with the Shetland Ponies, releasing them momentarily from their daily struggles with illness.
2013-2016
Work to improve the Sanctuary and turn it into a restful yet practical site kept going with a momentum. We worked tirelessly to raise enough money each year, not only to feed the horses and keep them safe and healthy; but also to develop the Sanctuary into a place of calm and tranquility. We improved the condition of the fields and tracks and installed more field shelters – all to increase the quality of life of our expanding herd.
Our community garden was extended and our disabled ramp was installed and opened in 2014 by the gold-medal winning Paralympian, Sophie Christensen CBE, who also happens to be one of our Patrons! Our accessible toilet was constructed in the yard area, enabling us to extend our reach wider into the community.
Events became hugely important and some regular fixtures entered the diary – the Christmas Lunch, the Golf Day and the Carol Concert to name but a few. We had open days at the Sanctuary, enabling us to share the site and show visitors exactly what we are about – and to share the dream – and our now regular annual theatre show at Windsor was born.
As well as our staffing numbers, our trusty band of volunteers started to grow – hard-working, dedicated people freely giving their time to help us and who continue to keep the Sanctuary the place that it is today - filled with enthusiasm and laughter.
The big project of 2016 was our respite barn - the year saw the addition of toilet and kitchen facilities as well as the completion of the main structure. It is a wonderful addition to the site, allowing all year visits by local groups, meaning that the weather does not thwart so many of our plans. The horses can enter the barn and interact with groups under cover and we host events, open days, presentations and courses in there too.
We rented a couple of extra fields a stone's throw away from the Sanctuary – enabling extra grazing and a bit of breathing space so that we could rest some of the land on the main site, preventing over-grazing. The move to the winter pastures became later than normal, meaning that our horses were nibbling on grass for longer and not confined to a hay diet quite so early in the chillier months – they were delighted.
Suddenly Mane Chance, still a very small charity, was starting to become something so much bigger, in heart and in reputation.
2017-2018
Our balancing pond was completed, improving the drainage of the land immensely and thus allowing our herds extended time grazing in previously boggy fields. But more than that, it created a place for humans, with a bridge spanning the water and a place to sit, surrounded by a panoramic view of the horses in their natural environment, allowing wonderful moments of respite for all.
Continued work on the fields and tracks improved the grazing and our extra acres allowed us much more flexibility to keep our horses on grass for even longer in the year. The notion of our Shetland Project was born - the design and creation of a bespoke area for the Shetland herd at the Sanctuary to improve their general wellbeing. Funding was awarded and the construction began.
Our community work launched officially with the employment of a Community Co-ordinator. (The site hosts visits every day from all areas of the community.) We started to work with a few local schools supporting children with additional needs, including those on the autistic spectrum, those who self-harm, have eating disorders and a range of physical and mental disabilities. In addition, we forged relationships with local charities and care homes, including the Queen Elizabeth Park Care Home, Headway, Sight for Surrey, Jigsaw+ and many more.
2019 onwards!
Finally, the dream that Jenny Seagrove had those years ago has come to fruition. She has always believed that rescued animals, if treated with consideration and kindness, would prove to have a valuable role as helpers and healers to those who need a little extra support. Our work to rehabilitate animals that have faced the very worst of conditions back not only to physical health, but also to emotional health, means that they form special relationships based on trust and compassion. That in turn means that they are incredible animals who can offer kindness and empathy to those of us who need it – and their capacity to create wonderful moments seem to be endless.
Our horses are at the heart of what we do and we continue to improve their environment and offer them continued safety and security, teaching our values of consideration, positive re-inforcement and compassion to all who spend time with them. Our Shetland Project was finished and opened at the summer family fun day in 2019 and is not only a wonderful, natural environment for our visitors to meet our horses, but also it's a bespoke and much more suitable grazing area for our smallest ponies who require less lush and sugary grass to keep them in optimum health!
We have many more ideas and plans for new projects in the future and to expand, perhaps to other sites too, to enable us to help more horses who in turn help more people. We hope you enjoy coming on this journey with us!
Watch this space……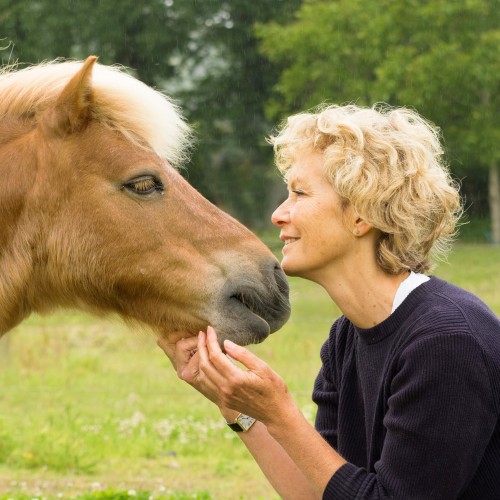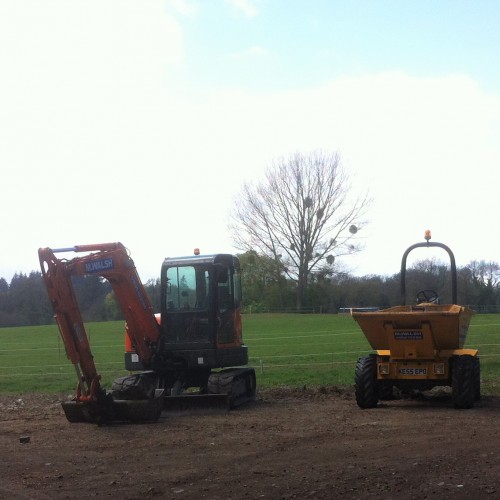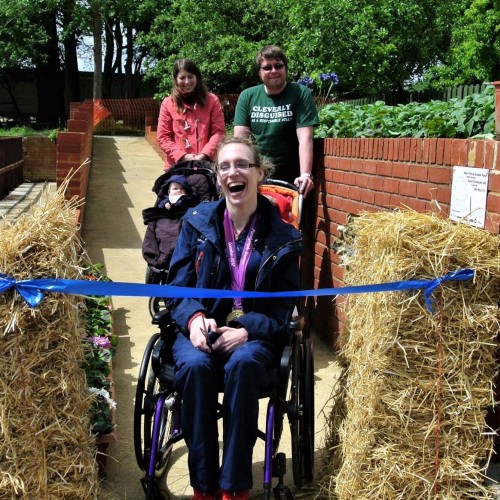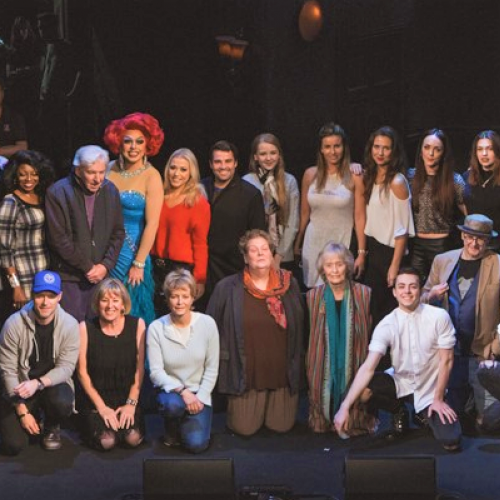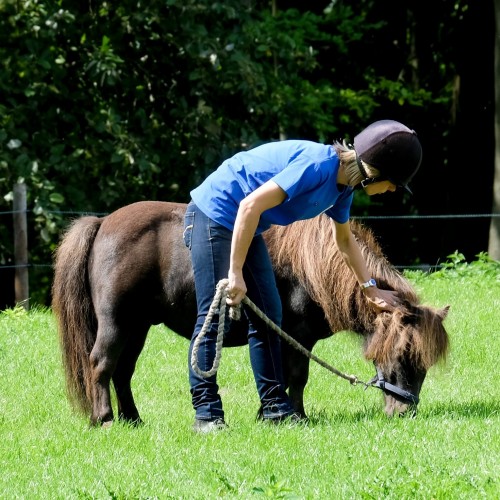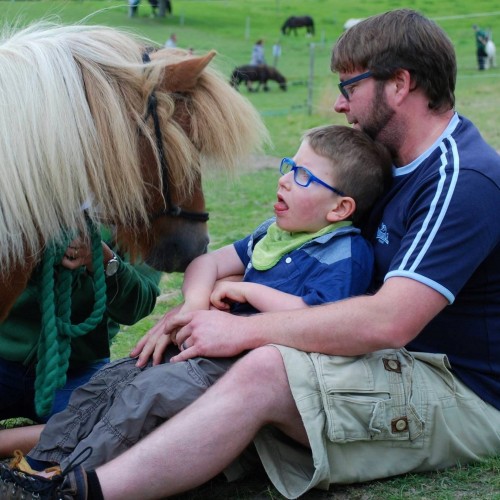 You may also be interested in:
Our community
There are a number of ways for our community to share our Sanctuary and horses.
Our Sanctuary
We are a haven of peace and tranquility for our horses and visitors.
Our Ethos and Vision
Learn about the values that underpin our work at the Sanctuary.