Please help our horses with your unwanted or surplus rugs and equine accessories.
If you are a horse owner and you have rugs and/or equine accessories that you can no longer use, we would be very grateful if you would consider donating them to us.
With the number of horses we have at Mane Chance, we are always needing a variety of items for our herds as we bring them back to health and rehabilitate them.
We would be extremely grateful to receive any rugs, fly masks, lead reins, headcollars, grooming kits, feed buckets etc. For those items that we cannot find a use for here, we also attend and organise second hand sales where we sell donated items to raise money for the Sanctuary.
As we don't ride our horses at Mane Chance, we can't make use of saddles or bridles so regretfully, we don't accept these. As it is so imperative for horses to have correctly fitting saddles and tack, we don't take these for reselling purposes either - we hope you understand.
If you would like to donate items to us, please contact us - we would love to hear from you.
Thank you!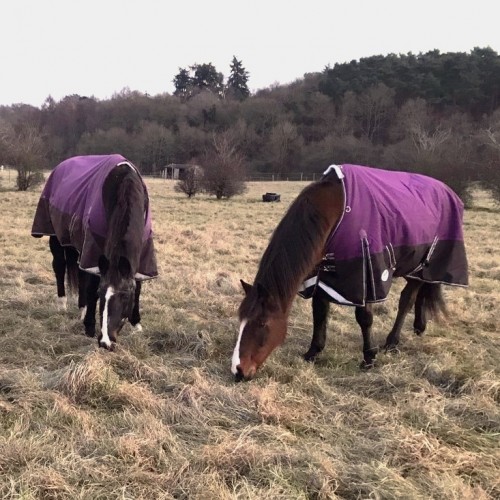 You may also be interested in:
Our horse care
We are so proud of our bespoke method of horse care.
Our Sanctuary
We are a haven of peace and tranquility for our horses and our visitors.
Our community
There are a number of ways for our community to share our Sanctuary and horses.