The Animal Purple Poppy Fund
Mane Chance is thrilled to be one of the beneficiaries of The Animal Purple Poppy Fund.
We join a number of other animal charities in being chosen to benefit from the sale of Purple Poppy pins which commemorate the animals, particularly horses, donkeys and mules that sacrificed their lives in conflict alongside our troops.
The Animal Purple Poppy Fund was launched following the unveiling of the most poignant and fitting War Horse memorial outside Ascot Racecourse in the Royal Borough of Windsor and Maidenhead. Poppy the mare stands, with her head bowed, undernourished and weak, over a strand of barbed wire. A solitary tear falls from her eye in memory of the millions of other horses, donkeys and mules that played such an important part in, but did not return from, WW1.
The Animal Purple Poppy Fund is an annual appeal that will remember those animals that lost their lives for us in all conflicts, whilst also raising money for charities that continue to rescue and work with these most loyal and deserving of creatures.
Please buy a poppy to support Mane Chance by visiting our online shop, but more importantly, you will show your remembrance and gratitude of all of those noble animals that went to war but did not come home.
For more information about The Animal Purple Poppy Fund or the War Horse Memorial, please visit their website.
We would like to take this opportunity to say a huge thank you to all of the team of the War Horse Memorial for supporting Mane Chance in this way.
If you would like to support the Appeal, you can buy a purple poppy pin badge in our online shop.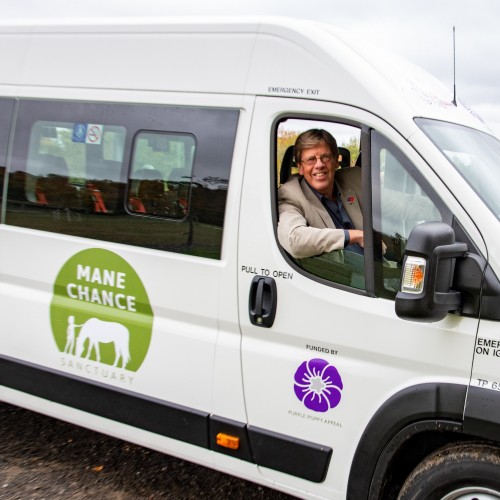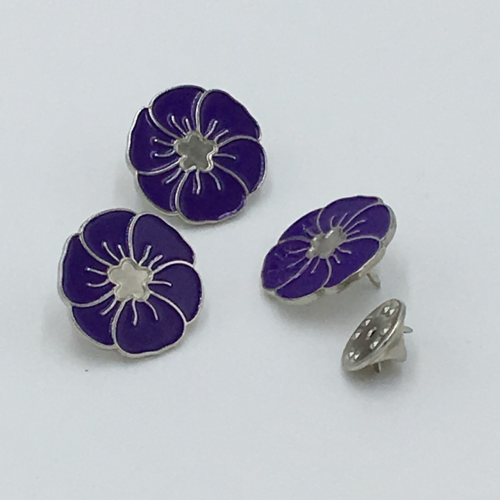 You may also be interested in:
Our community
There are a number of ways for our community to share our Sanctuary and horses.
About Us
Read the story behind Mane Chance.
Get involved
There are many ways you can be part of our Sanctuary.